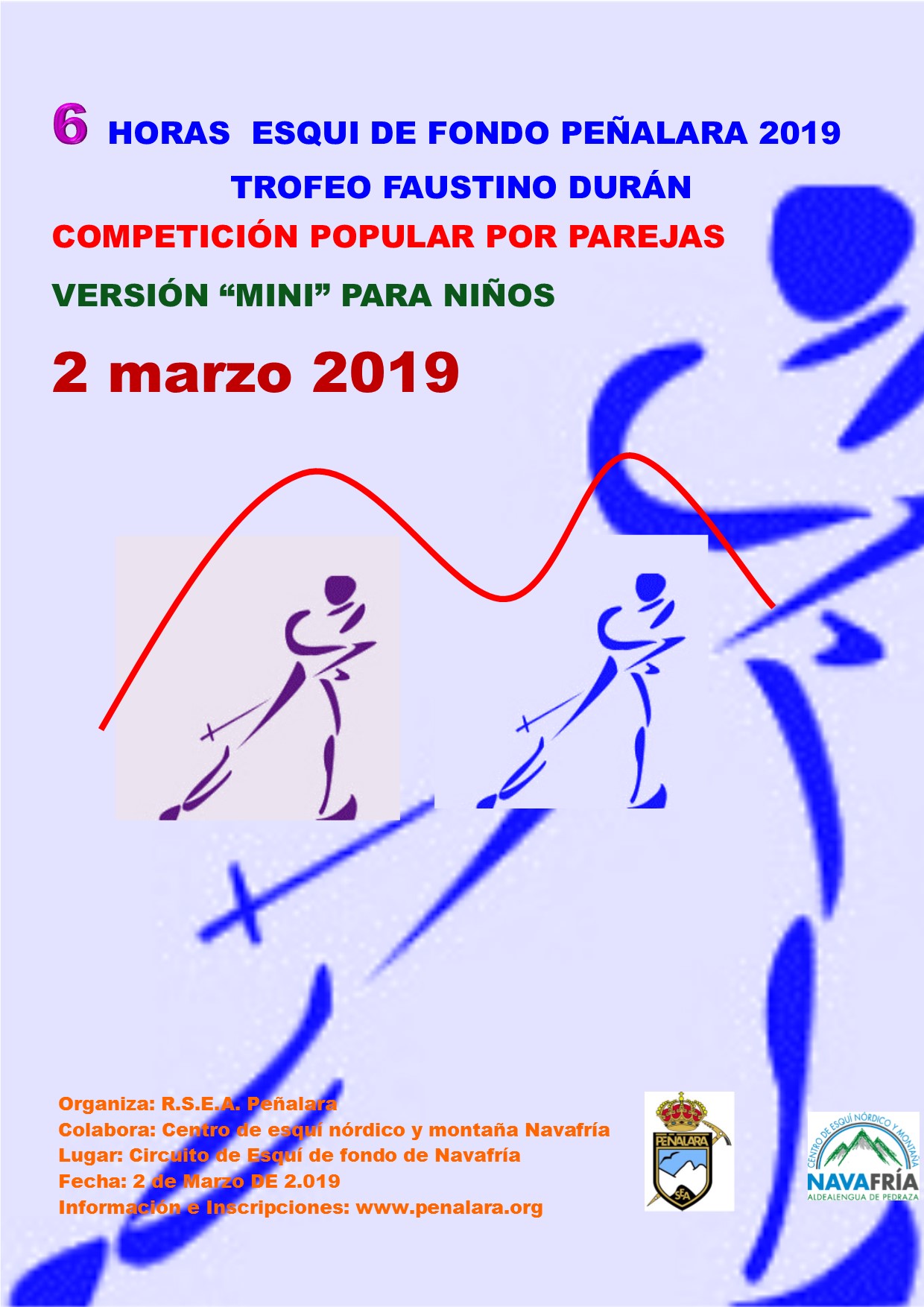 6 HOURS SKIING FUND PEÑALARA 2019
FAUSTINO DURÁN TROPHY
Popular career. CENM Navafria
After several years without realizing, and coinciding with the I Centenary of the creation of the Club Peñalara, this year this attractive popular test of Cross-country Skiing, will be held at the CENM Navafria.
In honor of one of the organizers of the last 6 HORAS PEÑALARA, recently deceased, the test is called SIX HOURS OF SKULL OF FUND PEÑALARA, TROFEO FAUSTINO DURÁN.
The cross-country test of the SIX HOURS consists of a competition of a popular nature that develops without interruption during that time and on a relatively short circuit, in which you can participate in several categories, namely:
Female couples
Male couples
Mixed couples
Parallel to the SIX HOURS, and as a novelty for this edition, a MINI race lasting one and a half hours will be held for children and young people up to 15 years and with a circuit to be determined, but around 2 km in length.
In this MINI version there will be two unique categories without distinction of sex:
Children's category from 8-11 years
Youth category from 12-15 years
The race specifications are included in the test regulations.
The event, although organized by the Peñalara Club, will be open to long distance runners from other clubs or those who do not belong to sports clubs, and must be protected by insurance that covers the specialty or by paying the insurance provided by the organization.
OPEN ENROLLMENT for all the fondistas.
Do not miss it and sign up now !!