Can not find wn21 / rsc / 3675 subfolder inside /var/www/vhosts/segoviaturismo.es/httpdocs/images/wn21/rsc/3675/ folder.
Admiror Gallery: 5.2.0
Server OS: Apache
Client OS: Unknown
PHP: 7.2.32
Type: Accommodations - H **
Address: North Highway, 115-118 Exit
Postal Code: 40560
Population: BOCEGUILLAS
1 phone: 921
2 phone: 0
3 phone: 0
E-mail:
This e-mail address is being protected from spambots. You need JavaScript enabled to view it.
DESCRIPTION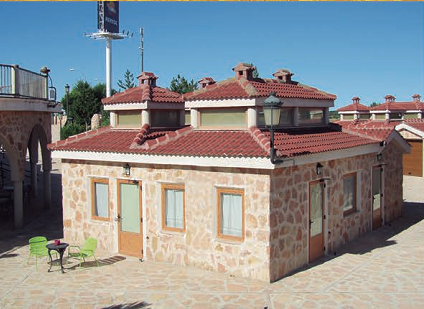 Large houses with private garage. They have a large room equipped with a double bed or two single beds.
The bathroom includes a bathtub, double sinks, magnifying mirror, hairdryer, personal care kit and bidet. Counter study for two people, technically equipped, to prepare their writings, talks, conferences or work.
Four terraces and private streets to walk and enjoy our skies both day and night that our environment gives the 365 days a year.
We have houses adapted for people with reduced mobility.