November ended and, with its end, will also arrive tomorrow Friday, December 4, the conclusion of the twenty-third Provincial Theater Show, a cycle that has once again highlighted the important love of theater that exists in the towns of the province and that has not let the pandemic end tradition, being one more exponent of safe culture.
It will be La Herradura Teatro, which was already on the boards of the Juan Bravo de la Diputación Theater on November 21 with 'We are up to ... ¡¡¡', the group in charge of closing the curtain of an Exhibition that, without the possibility of fill the auditorium as in previous years, has registered 1308 spectators in the sixteen performances represented so far, averaging close to one hundred spectators per appointment.
This time, the group, led by Pedro Sanz, will perform from 19:00 p.m. 'Baby a la carte', a play in which sixteen people are involved, including performers and technical team, and which is a true reflection of what could happen in any meeting of friends from school who decide to meet again years later. After a long time without seeing each other and having become mature women, throughout the meeting the friends will share their problems and frustrations, among which the fact that they have not yet been mothers stands out.
Showcasing humor, like most groups that have participated in this Provincial Theater Show, La Herradura will let its protagonists decide that it is not yet too late to experience motherhood, but it will also show them that the process to achieve it will not be easy. With baby or without baby, with the applause for the farmer group, an exhibition in which a total of twelve groups have participated representing seventeen functions, among which comedy has predominated and in which, once again, the Classic and contemporary scripts have interspersed their presence on the stage of the most important stage in the province.
Ray Gelato & The Giants concert canceled
In another vein, the Juan Bravo Theater wants to inform that, due to mobility problems of the Ray Gelato & The Giants group due to the pandemic, the concert scheduled for Saturday, December 5 has been canceled and, in initially, postponed to a date yet to be determined. The Directorate of the Theater works to find a possible date in this same month of December, although everything will depend on the situation and the exceptional circumstances.
For the moment, the rest of the programming is maintained and during this bridge of the Constitution, Segovians will have the opportunity to enjoy on Sunday 6 their countrywoman Gema Matarranz in 'The island' and the play 'Caravan, the story of María and Manuel 'on Tuesday the 8. Due to the curfew, the time of both functions has been advanced.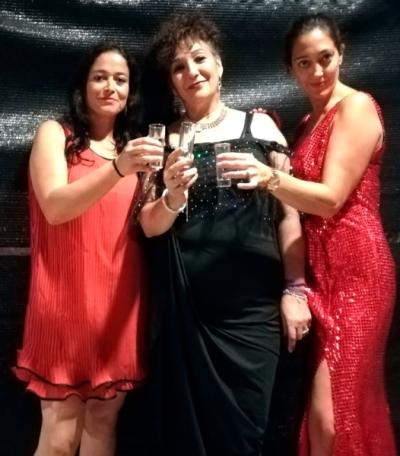 Source: Diputación de Segovia