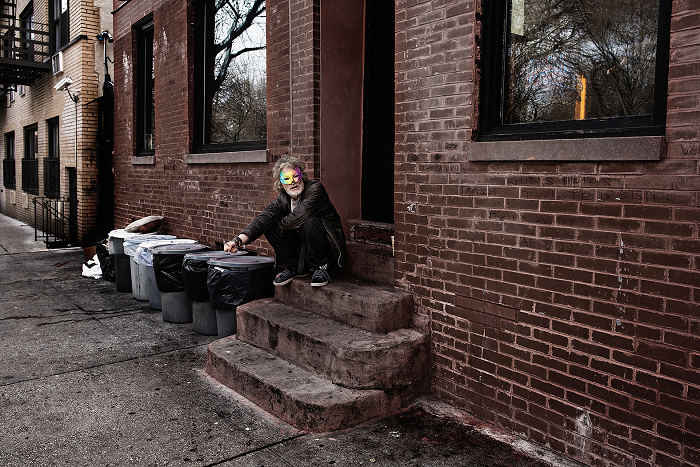 Exposure MY PLACE ANYWHERE shows the work of the photographer vallisoletano Jorge Represa, from his particular and original point of view.
The exhibition brings together a total of 76 photographs that are articulated from a backbone, a sort of "Visual Diary", which begins in the year 2004 with Valsaín, Segovia, as the main witness, and that supposes a fundamental change in his career. For a year and a half, Jorge Represa embarks on his journey, intimate and personal, towards a kind of photography that is nourished by the "soul" of the place and the moment lived. Observe reality, internalize it and capture it in a debugging exercise. He begins the story of his own life through photographs where he shows his family, the landscape that surrounds him, the fauna that inhabits it. In recent years he has focused on portraying the splendor of the landscape of Cantabria through suggestive and lyrical photographs in which the lush vegetation or the wild sea, come into conflict with the Castilian desert. These images do not claim a real description of the landscape, so they are executed in a subjective key that places them at the limit of reality.
His training, self-taught, is due to the in-depth study of the great photographers of history such as Edward Weston, Weegee, Larry Towell, Cartier Bresson, Winogrand, etc. From them he learns the photographic language, the compositional resources and, above all, what has become his main creative engine: the search for essence.
BUSINESS HOURS
From Tuesday to Friday: from 11 to 14 h. and from 17 to 20 h. (from the 28 from June to the 30 from September)
from 11 to 14 h. and from 16 to 19 h. (from the 1 from October to the 30 from June)
Saturday: from 11 to 20 h.
Sundays and holidays: from 11 to 15 h.
Closed: Monday, 1 for January and 25 for December and 24 and 31 for December (from 14 h.)
RATES
General: € 3.
Reduced: 1,50 €. Teachers and accredited students, tour guides and groups superior to 10 people.
Free: Friends of the Museum, members of ICOM and FEAM, children under 18 years, over 65 years and unemployed.
Thursday: Free admission.
Free admission to the Museum presenting at the box office the Tourist Card Friends of Segovia.