Last July has been the best in terms of visits registered by National Heritage to the royal palaces, since they had to be closed due to the pandemic. In this way, in July the record of visits to the Royal Sites and Royal Patronages administered by the institution was broken since the outbreak of the pandemic, with more than 141.222 visits to its palaces and monasteries.
Both the Royal Palace of Riofrío and the Royal Palace of La Granja de San Ildefonso, both managed by National Heritage, have achieved an increase in visits due to the increase in inland tourism. Every year, the palaces of the Real Sitio de La Granja and Riofrío register some 355.000 visitors. But the figure increases when the entrances to the Royal Gardens of the Farm are counted, which each year are visited by more than 400.000 people.
The July data for the entire set, the institution pointed out in a statement, consolidates "an upward trend of seven consecutive months of increase" in the entrances to the Royal Sites and Royal Patronages, reaching 572.537 visits since January 1 of 2021.
The Royal Palace of Madrid leads the list of most visited monuments so far in 2021, followed by the Royal Monastery of San Lorenzo de El Escorial and the Royal Palace of Aranjuez, located in the Community of Madrid.
Gauges
National Heritage has included data from the Royal Sites and Royal Patronages that it administers and over which it has the power to measure capacity, located in the autonomous communities of Madrid, Castilla y León, Extremadura and the Balearic Islands.
To these figures must be added those of the Historic Gardens, which so far in 2021 have exceeded one million visits (1.164.497). The most frequented gardens since January have been those of the Royal Site of Aranjuez, those that surround the Royal Monastery of San Lorenzo de El Escorial, and those of the Royal Palace of La Granja de San Ildefonso, in Segovia.

In 2020, 1.545.913 people visited one of the nine green spaces where the institution has implemented a visitor counting system. In addition to the aforementioned natural spaces, National Heritage has other green areas that can be visited such as the Jardines de la Quinta and the free area of ​​Monte de El Pardo and the Bosque de la Herrería in El Escorial, in Madrid; the Gardens of the Yuste Monastery, in Cáceres; and the Riofrío Forest, in Segovia. All of them without the ability to quantify visitors.
"The data for 2021 correspond to a context marked by the restrictions of the state of alarm, in force until May 9, as well as by the progressive reopening of spaces, the limitation of capacity and the reduced visiting groups, without forgetting the closings caused by the snow squall 'Filomena', which conditioned the visit for several weeks, "the statement recalled.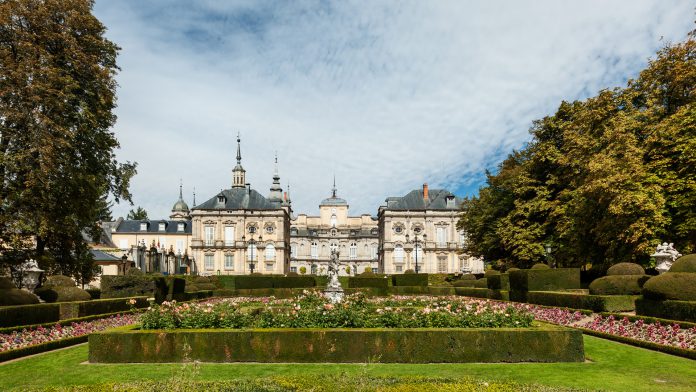 Source: The Adelantado de Segovia