National Geographic magazine has compiled a list of the 15 most beautiful castles in the world, including two Spanish ones, and one of them is the Alcázar de Segovia.
In the review of the magazine, he refers to its antiquity (XNUMXth century) and its splendid location, as well as the Segovian historic center "full of artistic and gastronomic attractions."
The 15 castles selected are the following:
Warwich Castle in Great Britain.
Edinburgh Castle.
The Alcazar of Segovia.
The castle of Loarre.
The Portuguese castle of Guiamaraes.
Himeji Castle, in Japan.
Cardiff Castle.
Chillon Castle.
The castle of Gran, in Romania.
Hohenwerfen Castle.
Stahleck Castle.
Ashford Castle.
Dunottar, in Scotland.
Saumur.
Eltz Castle, in Germany.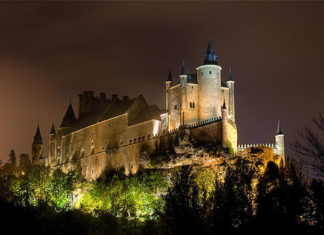 Source: Segoviaudaz