Cabanillas del Monte will house the Museo del Pastor del Agua, an exhibition center for dissemination and research on the traditional culture of water and linen, designed by the Tenada del Monte School of Naturalists. David Martín and Mar Pinillos are the promoters of this initiative that aims to "give a twist" to everything they have been doing to recover traditional knowledge linked to water and the culture of flax. And in addition, they will have a space in which they can develop the school workshops and other activities.
They have already acquired the site, an old barn with its corral, in which the museum will be located. "It is a good example of traditional mountain architecture, with stone masonry and wooden beams. We will undertake profound reforms that will take time and more with this very complicated situation we are in. We calculate that in a year, with great luck, we will be able to start the reform and gradually turn it into what we want, "explains David Martín.
The Museum of the Shepherd of the Water, dedicated to hunting and the culture of flax, will have an exhibition that will show all the tools and work that have been collected and that they intend to expand through purchase or donations. In addition, this space will serve to hold workshops and some talks, courses and conferences.
To this part of exposure-dissemination, we must add another important leg: that of research. David points out that "we are in contact with university departments so that students or research groups can carry out work on collecting traditional knowledge (ecological, agronomic, cultural…) of our Sierra de Guadarrama and the rest of the Province".

Meanwhile, they are in the process of preparing a book on the traditional cultivation of flax. Mar is already doing the illustrations; the general script is designed and they already have the first versions of some chapters. They hope to present it in June.
The cultivation of flax in the Sierra de Guadarrama is a part of the traditional culture unknown to most of the current inhabitants of many Segovian towns. However, it was one of the great engines of the local economy for many centuries. In some towns on the Segovian side, its cultivation was maintained until almost the 60s of the last century and there are still people who have grown it. In fact, in most of the towns, on both sides of the Sierra de Guadarrama, the toponyms of linares are preserved, in which potatoes and legumes were subsequently cultivated.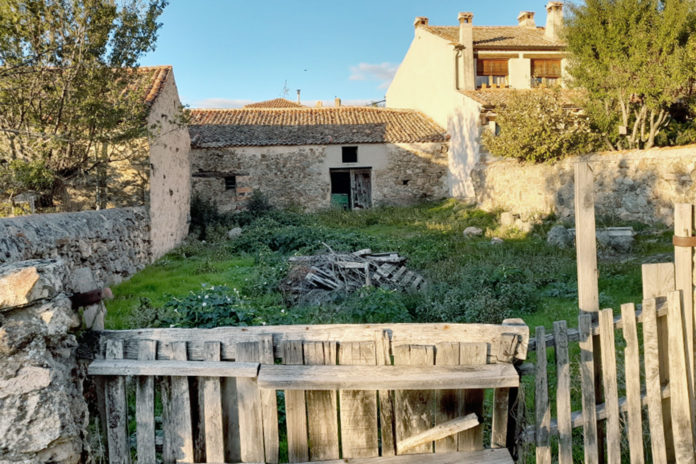 Source: The Adelantado de Segovia