The Segovian skier and author of 'Hijos del Guadarrama', María Jesús Martín Merino, presented yesterday at the Government Sub-delegation the request for the Madrid area of ​​the Port of Navacerrada to be declared an Asset of Cultural Interest (BIC). A member of the 'Salvemos Navacerrada' platform, last week registered another similar request, in this case for the Segovian side of the Port. These initiatives have been well received, both by the Junta de Castilla y León and by the Community of Madrid, whose presidents showed their support for both requests, in the meeting they held last Friday at the Navacerrada ski resort to express their rejection. at the closure of these facilities, agreed by the State.
María Jesús Martín explains that the research she carried out for the publication of the aforementioned book "has helped me to confront with knowledge to defend the rights of this place, where my father Jesús learned to win more than 40 championships, where Paco and Blanca, Juanma, Lola, etc., surpassed the strongest in the world ".
The writer highlights that last Friday she had a conversation with the president of the communities of Castilla y León, Alfonso Fernández Mañueco, and Madrid, Isabel Díaz Ayuso, in which both expressed their interest and support for both BIC statements, which may prevent the closing of the station.
For the BIC proposal in the Madrid area, it is requested to preserve only the sports facilities and the train station. "I feel that I am right to propose it now and in that way. My strength is in being above the political issue. I am going to defend the Port of Navacerrada because I am the mirror of those who love it ", he concludes.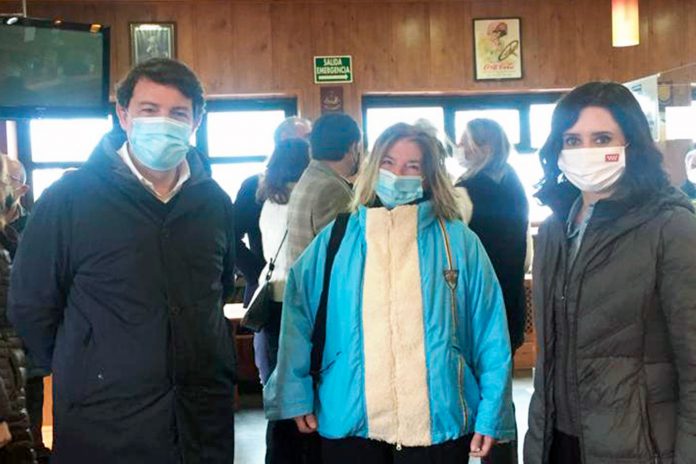 Source: The Adelantado de Segovia