The Councilor for Culture and Tourism of the Board, Javier Ortega assured today that the Autonomous Tourism Sustainability Plan will become an opportunity for the transformation in the medium term of the entire offer of the sector in the Community, for which he called for the presentation of "solid" projects, led by the municipalities, aimed at modernizing the sector, reports Ical.
In addition, Ortega indicated that the initiatives must include the new guidelines of the European Union: ecological transition, digital transformation, competitiveness, gender equality, and announced that the new European funds will also be used to develop projects aimed at the digitization of tourist information oriented to people with different abilities.
In turn, he also argued the effort that his department will make to accredit new municipalities in the Smart Destinations Network, for which a 200.000 euro item has been opened.
The counselor announced that before June 30, the Autonomous Tourism Sustainability Plan for this year will be negotiated with the Government, a plan that will be developed until December 2014, while the 2022 and 2023 plans have their final execution date in August 2026.
Ortega, in response to the attorney for Citizens, María Teresa Gago, assured that tourism is experiencing a "decisive" moment that passes through the maintenance of the business fabric, but also through facing a modernization process based on tourism sustainability, where the economy digital takes on a fundamental role.
In his speech, Gago López highlighted "the unstoppable progress towards 4.0, digitized and sustainable tourism" and warned that we must be prepared for when the pandemic comes to an end. "Tourism must be properly prepared and stimulated. Digital uses must be allies for our economy, "he said, while emphasizing that in tourism they will be extremely important when setting successful strategies."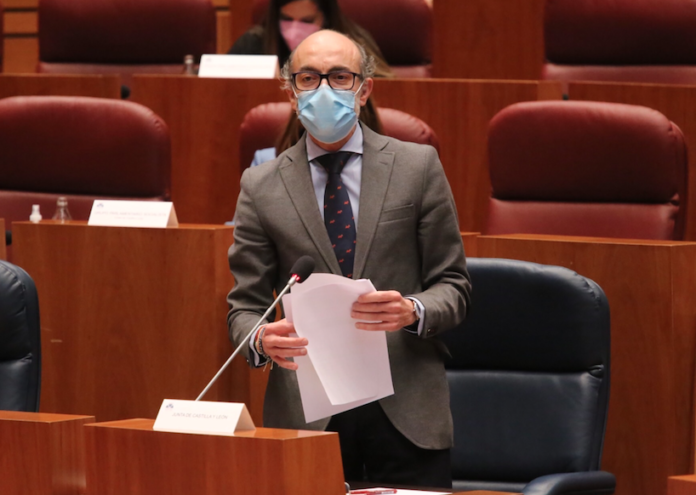 Source: Segoviaudaz